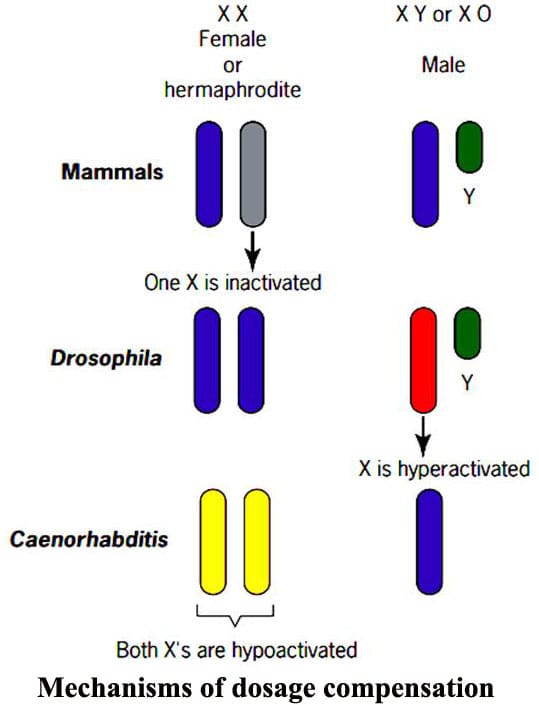 Dosage compensation Mechanisms (X-Inactivation, X-Hyperactivation and X-Hypoactivation)
Dosage compensation Mechanisms (X-Inactivation, X-Hyperactivation and X-Hypoactivation)
Different mechanisms that are used by organism to adjust the unequal dosage of X-linked genes in males and females are know as dosage compensation
Animal development is quite sensitive to an imbalance in the number of genes.
Generally, each gene is present in two copies. Deviation from this condition, either up or down, can cause abnormal phenotypes, and sometimes even death.
Why so many species should have a sex-determination system based on females with two X chromosomes and males with only one? In these species, how is the numerical difference of X-linked genes accommodated?
Three mechanisms may compensate for this difference
One copy of each X-linked gene could be inactivated in females (X-Inactivation; eg human)
Each X-linked gene could work twice as hard in males as it does in females (X-Hyperactivation eg drosophila)
Each X-linked gene could work half as hard in females as it does in males (X-Hypoactivation eg., Caenorhabditis elegans