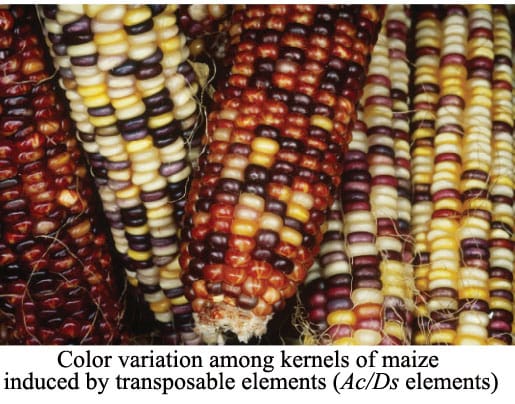 Transposable elements in prokaryotes and eukaryotes. Mechanism of transposition
Transposable Elements
A DNA element or sequences that can move from one location to another with in genome or in a DNA molecule is known as transposable elements.
It is known as jumping genes or mobile DNA.
The phenomenon of movement of transposable element within the genome from one location to another is known as transposition.
Transposable elements were discovered by Barbara McClintock in 1948 in maize. For this discovery she was awarded Nobel Prize in 1983, 35 years after her discovery of transposable elements.
Properties of TE
TEs are ubiquitous in nature present in all organisms including bacteria, fungi, Protists, plants, and animals.
These elements are prominent components of genomes i.e., more than 40% of the human genome is TEs and they clearly have a role in in shaping the structure of chromosomes and in modulating the expression of genes.
Although each kind of TE has its own special characteristics however they share some common properties. The TEs code for an enzyme transposase which catalyses transposition.
During transposition transposable element may break chromosome or mutate genes.
Mostly transposition leads to target site duplication