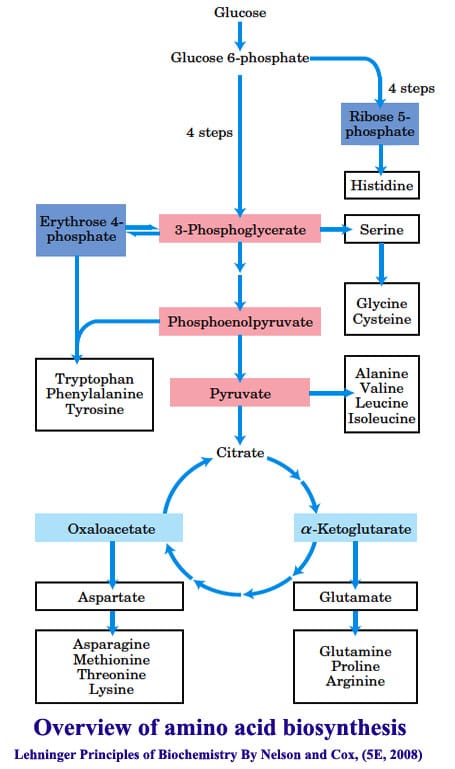 Overview of amino acid biosynthesis​
Amino acid biosynthesis: an overview
All amino acids are derived from 

intermediates 

in 

glycolysis

, the citric acid cycle, 

or the pentose phosphate pathway

. 

​

Nitrogen enters these pathways 

by way of 

glutamate and glutamine

. Ten of the 

amino acids are just one or several steps removed from the common metabolite from 

which they are derived. 

​
​